HaQue wrote:
what was involved in the analysis and how did you come to the conclusion? not viable accessing through those headers. changing PCB if you are correct is the logical way, but would certainly include other requirements, and might not be a simple DIY.

a picture of the PCB would likely to be helpful to the more experienced HDD guys
First of all there was an old PC device that maybe had to high power on the USB and fried up some USB sticks, my Galaxy S4 (USB port was changed to fix it) and obviously also this HDD...
I can tell as by plugging the disk to the USB port still gets power connected, LED is lighting up, disk is spinning normally, no strange noises no clicking or anything similar and disk never fell down anyway so hardware damage to disk is almost impossible. If the PCB would be fried, then the disk shouldn't spin up at all at least as much as I understand so there is only the USB port/controller left...
As for the PCB picture: I already posted the link above, but to facilitate I put it here directly.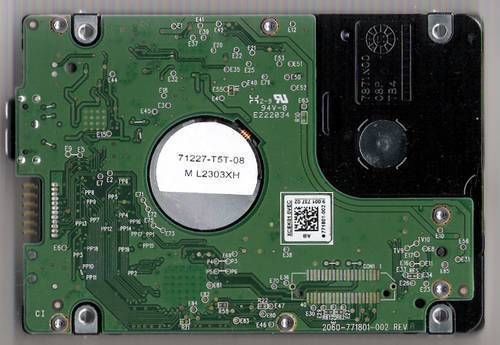 It's the same board and as there is no physical damage visible it makes no difference I guess
Those pins, is there any possibility to get access to the disk through them?