Hey all,
sorry to resurrect this thread but I'm facing the exact same problem with the same dead fuse. (exact same drive)
In the right black circle there's a dead fuse (I tested it with a multimeter):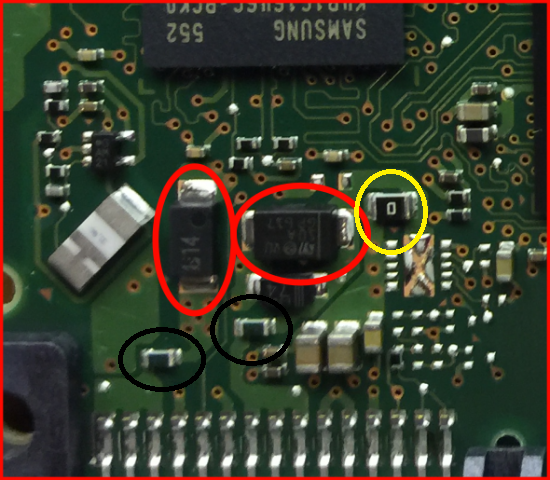 I have no idea if someone in my area will be able to replace something that tiny and delicate.
Is this a normal common fuse or should I ask for something specific?
Can I buy the fuse online and just look for someone with a matching solder iron? (Mine is way to thick for this) What should I look for?
Thanks!