Hi everyone,
I have a HDD Toshiba MQ01ACF050 with the PCB dead (oxidation with coca-cola), I went on Ebay and I bought a new PCB for the same model, revision, hard-drive code, manufacturing country and same BIOS revision.
I mounted the PCB on my drive, now, motor are working but I can see my partitions on the computer (Linux/Windows).
Looking for some tips, I saw this thread:
viewtopic.php?t=9265
Can someone tell if on my model I have to swap IC or something like that ?
If I have to swap IC, can you tell which I have to swap please ?
Here goes my PCBs:
Attachment:
File comment: My two PCBs, first one damaged, second one, from ebay normally working.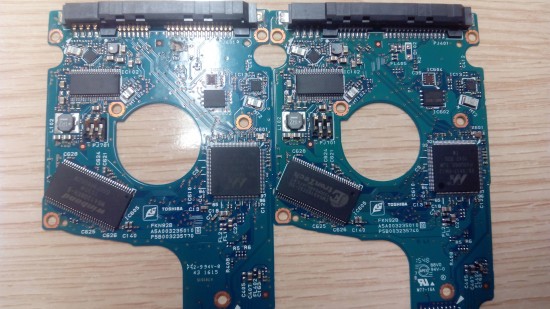 toshiba_hdd.jpg [ 1.62 MiB | Viewed 2136 times ]
Many thanks.
Regards.