Hi,
I have a 1TB Seagate
ST31000528AS
and the SMART "
Raw Read Error Rate
" parameter goes
up and down very often
, and DiskCheckup reports that it will fail soon. But then, the value changes abruptly and it reports no failures predicted.
Can someone please explain how to understand those values and, most importantly, is my disk actually in a predicted failure state?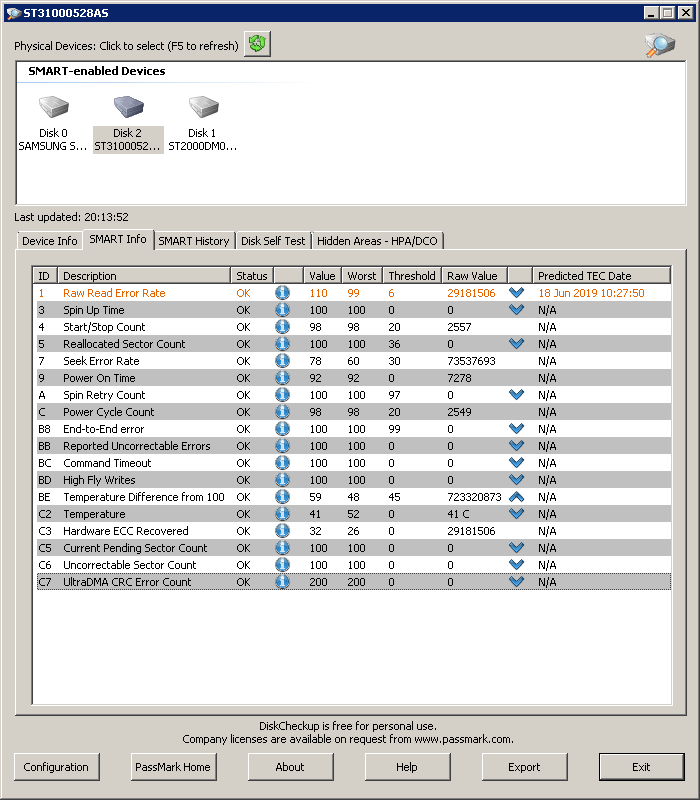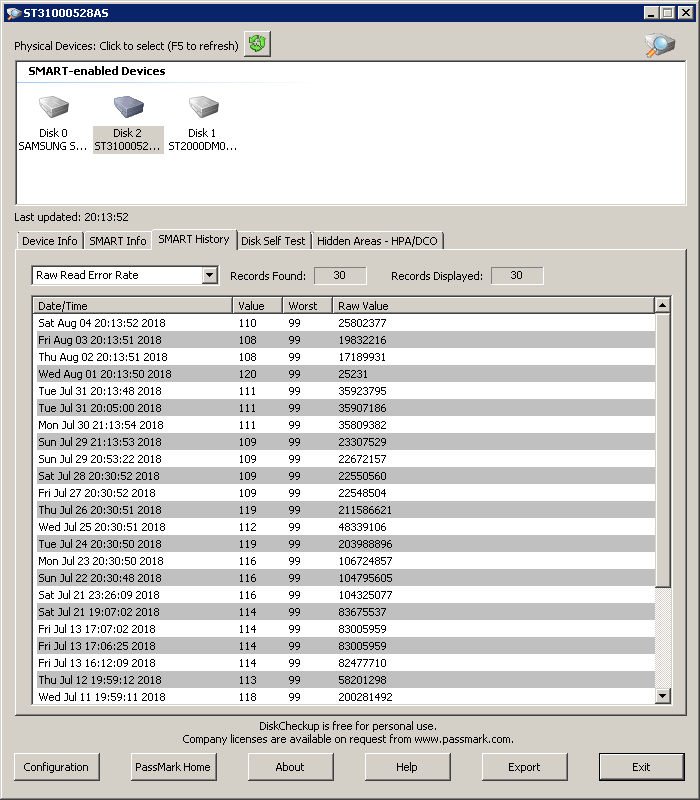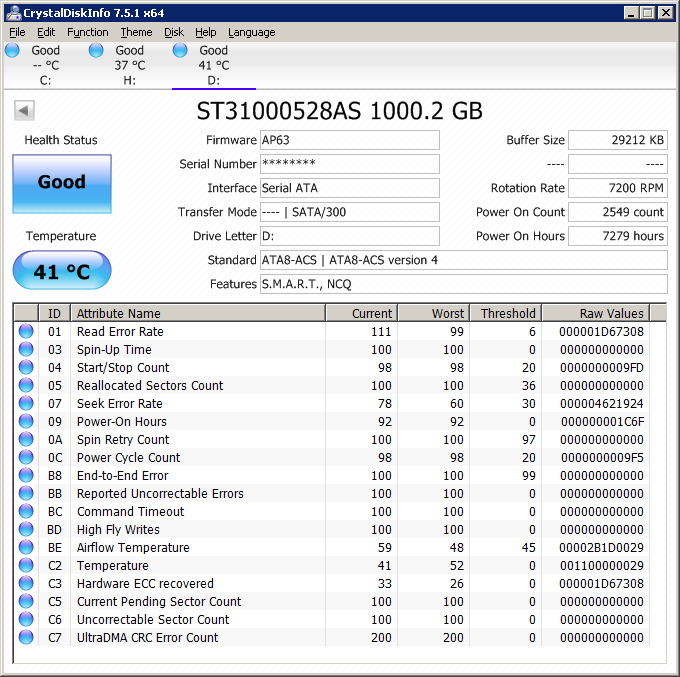 I have another 2TB Seagate disk and its "Raw Read Error Rate" value is much more stable over time: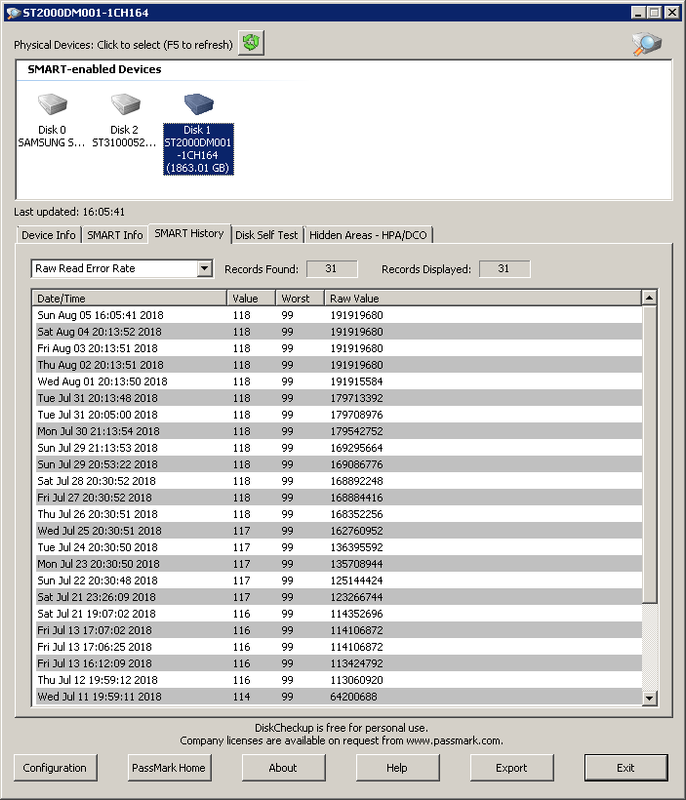 Thanks!