We are still unclear!
Quote:
When mounted on the win10 machine can you browse the system folders and user data?
I can browse drive without a problem. Check attachment(hdd2.PNG)
Attachment: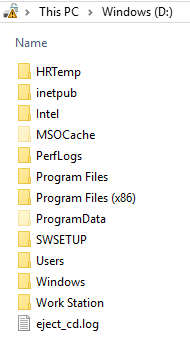 hdd2.PNG [ 7.58 KiB | Viewed 1651 times ]
On windows 7, this is the case(hdd3.PNG)
Attachment:
hdd3.PNG [ 5.44 KiB | Viewed 1651 times ]
Quote:
I'm not a forensics guy but surely you would mount a sector cloned copy of the drive in a pc and unlock it with the known password or the recovery key. If you don't have either then the data is lost!
I don't need to unlock the drive on my Windows10, because Bitlocker is not currently activated (as shown in settings).
Quote:
I think it would be a good idea to check the partition information with a hex editor to see if it really is a Bitlocker partition. You can use Dmde to do that.
Thank you for advice, i will try it as soon as possible.
Quote:
Or is it a Bitlocker protected folder?
Nope. The whole partition. (hdd1.PNG)
Attachment:

hdd1.PNG [ 4.01 KiB | Viewed 1651 times ]
Quote:
Or is it using some other method of protection?
Nope. No other methods.
Quote:
Also in your first post you mentioned....
Quote:
I enabled Bitlocker on the drive (through Win10), and then performed decryption, however, no deleted data is visible after scan.
What are you trying to do here? It makes no forensic sense!!!
I am trying to recover deleted data from the drive. For forensic investigation purposes, i am using another intact clone which i can access.