Joined: January 12th, 2016, 3:46
Posts: 139
Location: India
Hi Friends
Recently I was stuck up with some cases due to non availability of donor pcb's.
I thought if I get a list of typical pcb's from seagate / WD that will be of great help to check missing models .
starting from rom implementation 80GB seagate /WD SATA till 1 TB , if someone has following type of excel sheet that will be of very much use.
Attachments: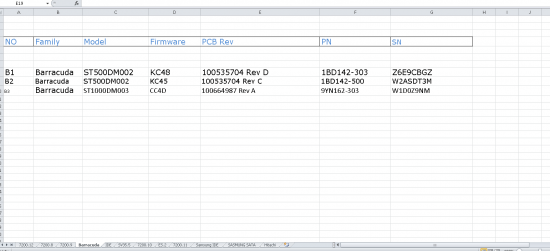 Capture.PNG [ 36.53 KiB | Viewed 3085 times ]