Hi Folks--
I had a Seagate Expansion Drive model SRD00F2. I say had, because the USB plug on the back of it got bent and destroyed. The drive contained within was a 4TB ST4000DM000.
I thought to myself, no problem... I'd just take the drive out of the enclosure and hook it up directly, internally. NO, foolish Carbon-based-unit ugly-bag-of-mostly-water! I did save the circuit board of it that had the female end of the USB3 plug, which may or may not be also destroyed. When I attached a different drive to it nothing happened, but the cord would prevent that from working anyway.
Apparently Seagate has some translation in the enclosure's firmware to allow a 2.2+ TB drive to work seamlessly with non-UEFI BIOSs. W10 sees it as three partitions, Linux sees as one large empty one. (see pics attached here)
I bought a data recovery tool called Recoverit. It took about 1.5 weeks to scan the drive and transfer whatever it found to a new 5TB external (WD Passport) that I'd bought just for the purpose. A lot of it's just gibberish; Recoverit also attempted to restore everything that was ever written and deleted from the drive too. File names were not preserved, never mind directories.
I have made damn sure not to write to the drive and I'm reasonably sure everything is still intact on it, if I can just figure out Seagate's weird partitioning scheme. Short of buying another SRD00F2 enclosure (discontinued), is there a way to fix things? 4TB is a *LOT* of data. All of my movies, gone, not to mention other stuff.
I really hope someone here knows what to do. Thanks in advance... !
Attachment:

Screenshot from 2020-09-15 16-05-26.png [ 4.45 KiB | Viewed 1699 times ]
Attachment: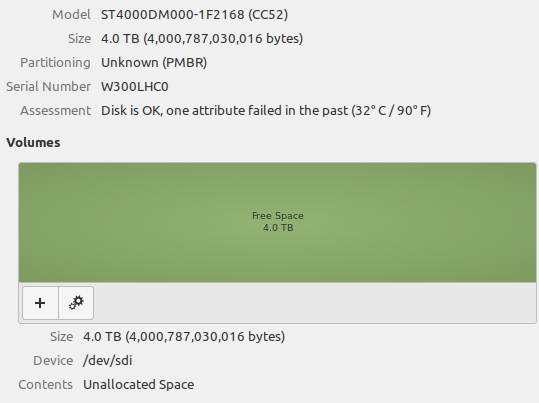 Screenshot from 2020-09-15 16-07-26.png [ 37.29 KiB | Viewed 1699 times ]