Hey everyone!
Well, I ruined a pair of hard drives, because I accidentally shorted the 5v line in a SATA molex, so both hard drives are unresponsive...
Well, here I'm gonna talk about my SSD, its a Crucial M4, but I haven't found someone who could fix it, or they want me to send it overseas, so, better try my luck If someone could help me maybe...
The SSD just start building up some heat in an specific area on the drive, and nothing else.
The picture with the zoomed area is where the heat builds op, don't know if it is normal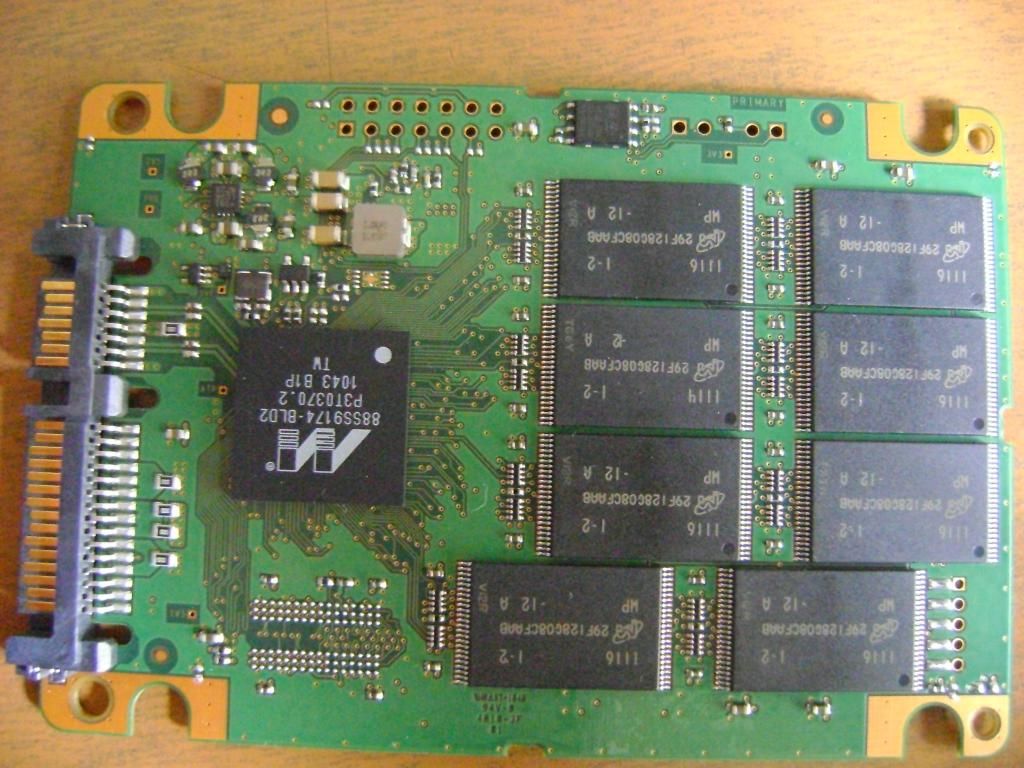 Could this possibly be fixed?
Any help will be appreciated.