Yes, I have a problem. But I think that buying at least 1 of any devices I find can ultimately help the community when these come in for recovery and a donor or xor/layout scheme is needed. Plus opening them up to see what surprises are inside is always fun.
todays purchases were interesting. Initially I felt disappointment when the usual PS2251-68-5 was revealed:
Attachment:
but the reverse surprised me, a Toshiba eMMC:
Attachment:
A bit of Googling came up with this
http://www.ebay.com.au/itm/THGBM5G7-A4JBA4W-THGBM5G7A4JBA4W-S4-i9505-eMMC-16GB-/321311458220?pt=US_Cell_Phone_Replacement_Parts_Tools&hash=item4acfa7c3ac
Then this one, a controller I hadn't seen before, S522. I am going to guess it is some Alcor ripoff/clon/rebadge.
Attachment:
Attachment:
I had always wanted to find some that had a different device soldered on, I had seen pictures but never lucky enough to actually get one myself. Well today I hit the jackpot:
Attachment:
Attachment:
and
Attachment:
Attachment: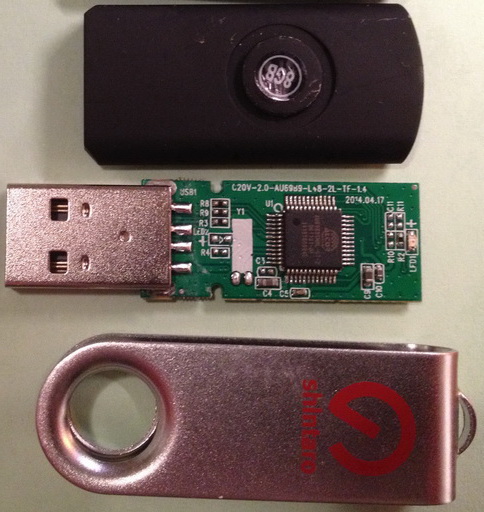 UFD-uSD-b.jpg [ 93.3 KiB | Viewed 2987 times ]
with probably 50 devices bought this month, today was by far the most interesting!