SSD Lite-On LMT-256M3M. It uses Marvell 88SS9174-BLD2 controller (see the pic).

Several data recovery labs tried to restore the data, but with no luck. Electronic components are OK.
The only problem they found - is the broken controller.

So I'm looking to find a way to get the data from the disk back.

PC-3000 supports 88SS9174-BLD2, but not on the Lite-On Firmware.

I've got 3 other SSD on Marvell 88SS9174-BLD2 to perform several experiments of replacing controllers between disks (one Crucial M4, two Lite-Ons).
Results are these:
- if you put Crucial's controller to Lite-on, the disk will start up, but will not work.
- if you exchange controllers between Lite-On LMT-256M3M, the disk will be working, but all the data are cleared.

It looks like there is some data or encryption keys inside controllers that doesn't allow data to be read.

I would be glad to get some ideas for the next steps:
- get firmware/encryption keys from controller?
- datasheets for Marvell?
- other options?
Attachments: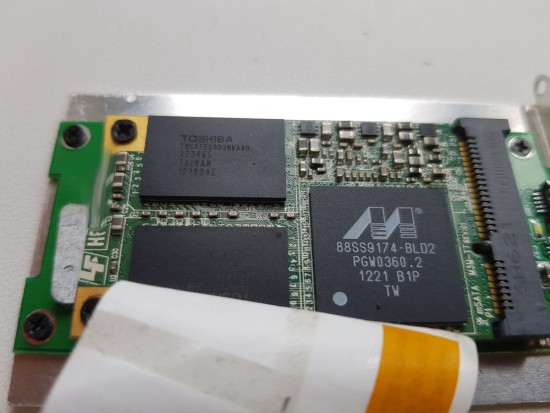 sshpic.jpg [ 133.92 KiB | Viewed 1211 times ]