This looks like the crystal:
Attachment: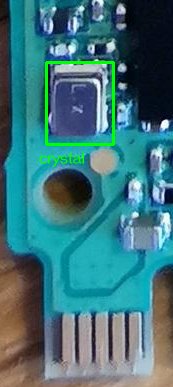 crystal.jpg [ 16.3 KiB | Viewed 1633 times ]
The crystal is cut from quartz which can be shattered by a sharp impact. Often you can hear the shards rattling inside the metal case.
AFAIK, there is currently only one [very expensive] professional tool that can deal with NVMe SSDs at the firmware level. In any case I believe recent Samsung SSDs have not yet been reverse engineered (due to encryption).
_________________
A backup a day keeps DR away.