I received a SSD without case, just pcb, it has Maxiotec MK8215 controller which is totally unsupported by PC-3000 and a sticker saying it has 120GB.
I applied solution used here:
https://forum.hddguru.com/viewtopic.php?f=10&t=39202
but with no success.
When nand VCC is between 1850 - 2175V it gets ready and identifies as Generi Loader SATA Device.
Attachment: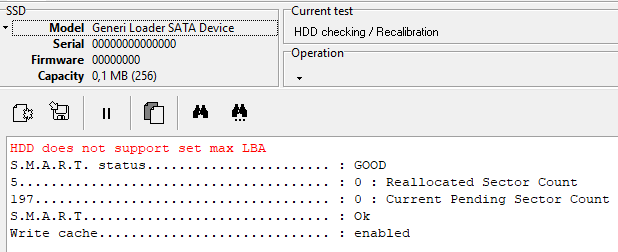 Maxiotec.png [ 9.29 KiB | Viewed 4111 times ]
I can also read and write all 256 sectors presented in ID. Data in those sectors however does not look like something familiar.
If lower or higer it stays BSY.
Any new tricks in the toolbox?