@fzabkar: You are the best.(or the beast?)
1)i soldered pin number 6 of the flash, as shown in the following picture, to a wire, disconnecting the flash's pin from PCB.
2)i soldered a wire to the PCB near pin 6
3)i connected the hard disk with adapter to usb port of my pc.
4)i opened the utility "Apollo 1607E Firmware Updater v2.018-v2.019 (1.0.8.6).exe" (annexed to this post)
5)i selected "continue"
6)i selected "Accept" to license agreement
7) i connected both wires between them (by this way the flash becomes writable)

then i pressed "update firmware"
9) The utility told me "Update SUCCESSFULL!!"
10) i disconnected the usb cable and reconnected it, and now the hard disk is recognized as WD passport device.
You can see in the following picture as it is recognized.
11) From WD website i downloaded the tool "WD SmartWare Virtual CD Manager for Windows Web Release-v1.0.8.3.exe" (annexed to this post)
12) i used the tool, following the onscreen instructions. At the end i disconnected and reconnected the usb device.
Now i can see a unique usb hard disk. The problem is solved.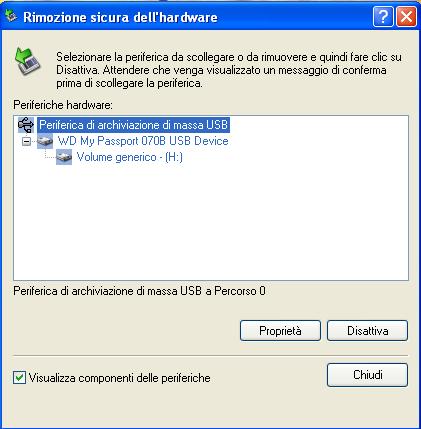 Thank you.
BR
Gaucho
p.s.:i think this task had 0,1% probability of success. w fzabkar. w me.
p.p.s.: now you can solder again the pin number 6 and remove the wires.
Could someone of the ADMINISTRATORS write on the title of this 3ad the keyworld [SOLVED] ?
ciao.