Forum rules
No new topics are allowed in this forum. Please use other forums to create topics.

June 2nd, 2007, 11:41

Hi,

Method for Reading/Writing serial flash ROM on WDC Logic Boards...

Tested on:

2060-001159-006 REV A

2060-701292-000 REV A

2060-001293-001 REV A

2060-701335-005 REV A

...

Method not work with "Mammoth" boards...

:cry:

Mikippp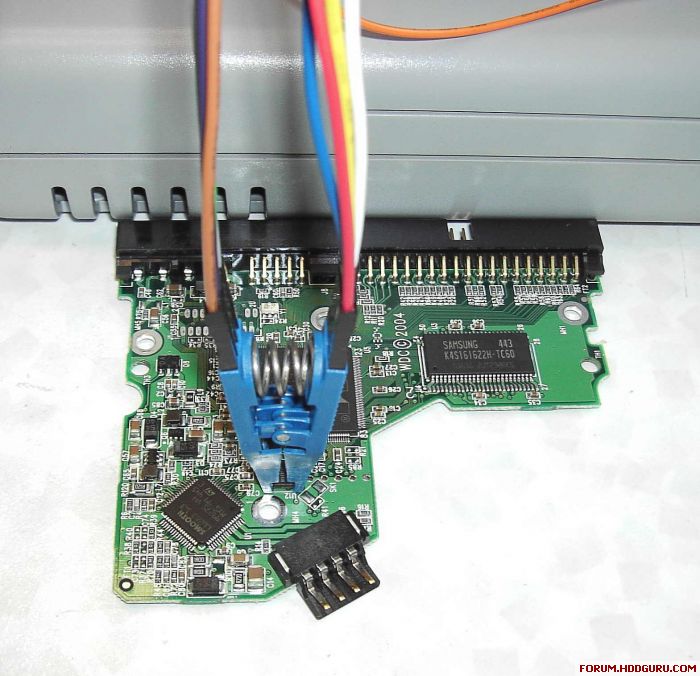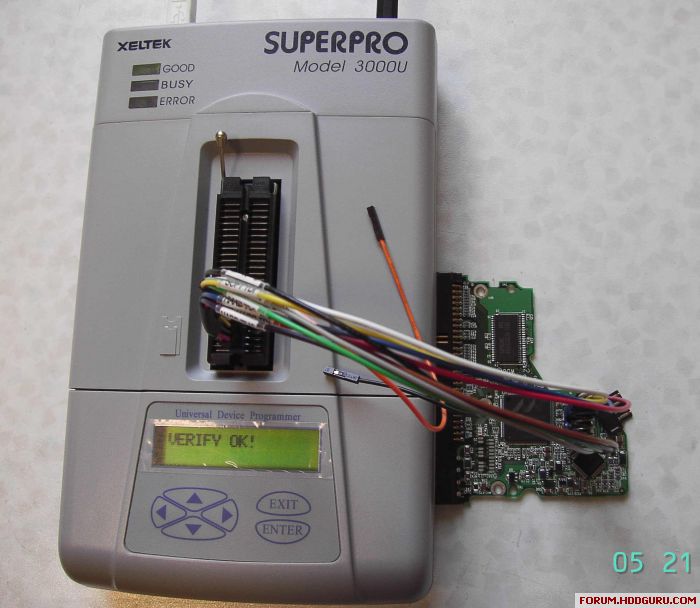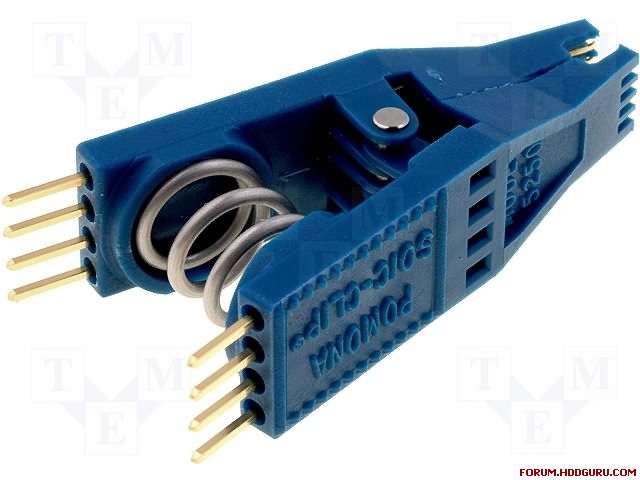 June 2nd, 2007, 16:01
so cool
June 2nd, 2007, 16:08
Very clever, beats unsoldering!
June 3rd, 2007, 5:16
so coool .
June 5th, 2007, 17:03
Hi,
WD Scorpio PSV Mode...
Mikippp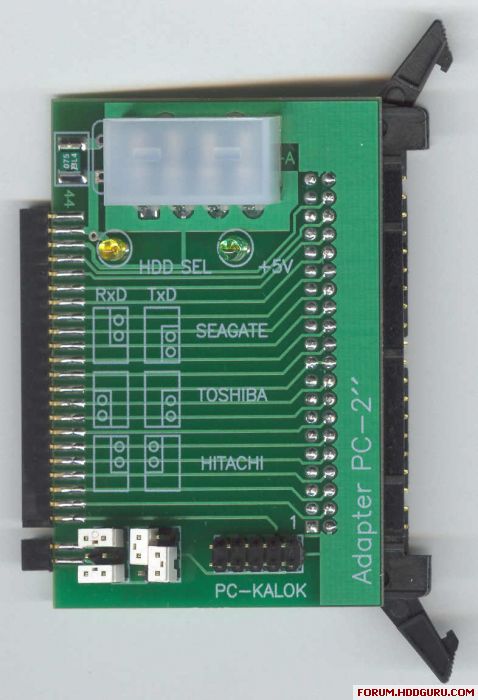 June 5th, 2007, 19:54
thank you Mikippp !
June 6th, 2007, 9:50
That's useful, thanks!
June 16th, 2007, 11:35
Hi Mates,
I Got These SMD Probes From a Company Called Panoma From USA .They Have a Kit Which Has All These Probes .Also You Can Make a PCB For The Other Side To Be Used Like What Sivava Willem Eprom Programmer Site Does
June 17th, 2007, 12:34
Hi,
Amarbir
What do you mean exactly? Could you explain more?
Mikippp
June 17th, 2007, 14:24
Hi Mikippp
You Could Order These Probes That Just Clip To the Eprom .Then You Can Use a Cheap Programmer Like Willem
http://www.willem.org
And do What ever You Feel Like .I Hope You Understand
June 18th, 2007, 18:40
Hello does anyone know how to read a Mamooth 3.5 Series? Serial ROM


Thanks
June 20th, 2007, 13:53
above in the picture the device is reading the serial rom of mamoth 3.5
June 20th, 2007, 14:58
Hi,
On the picture above is
Sabre
logic board!!!
If Mammoth logic board is not damaged it is possible to read flash with
Mavr_fl
Mikippp
June 21st, 2007, 0:03
Yes its sabre, Mikippp, yes with nazyura soft its possible to read but for write adn whent the PCB its damged, ?
June 24th, 2007, 12:09
when a flash content is damaged - pcb will not boot, even in psv mode. but if you have spare pcb from wd with serial flash its simple to make a "programmer". just solder on wires DIP8 socket, then using 2 adapters DIP8-SO8, one with good flash to boot, and second with broken one.

First "boot" in psv mode pcb with good flash, then hot-swap to another one. Its good idea to read broken flash before programming because many times corrupted bytes are in first bytes and original adaptive data can be recovered from original drive (last 512bytes as i think)

Another solution is using seagate 7200.7 pcb and its place for serial flash. When "booting" pcb in safe mode with soldered flash from eg. wd or from gfx card, its needed to short circuit DATA pin to ground and drive start with rom from uP. (just like safe mode on ibm/hitachi)
June 26th, 2007, 13:48
Hi Aviko,

Brilliant Idea About The Seagate Being USed As a EPROM Programmer .Are These Serial Flashes ,If YEs Ponyprog is Good
June 26th, 2007, 14:02
long time ago same solution was with fujitsu mpg pcb. i did not mention that you have to reprogram flash with pc3000 and seagate utility, so dont underestand use of ponyprog.
October 3rd, 2007, 7:23
Hi Aviko,

can we use Maxtor Calipso PCB instead of seagate 7200.7 pcb?

It seems easier to me. No need for adapter.
October 3rd, 2007, 15:05
Hi,
BGman
U can use Maxtor Calypso PCB instead of seagate 7200.7 pcb... but
if U use Calypso PCB it is necessary make bytes swap
.
Mikippp
October 4th, 2007, 4:24
What exactly means
bytes swap
?