Ooh.. I've a couple of questions along with an alpha plan to tackle this head replacement (I'm not actually going to do it any time soon (not sooner than a week)), but I want to plan everything, and then practice, practice and practice. I have another broken harddrive to molest, and a working one (same model) that I plant to try to remove the heads and then put them back and hope that it still works.
Anyhow, here's my plan:
1. Pop the cover
2. Make the platters spin to create air cushion
Question

: plugging in power, will make it spin to fast, right? Doing it manually will be too slow, right? Are the voltages going to the motor impulsive, or are they constant, so I could theoretically make the platters spin (as said 2-3rps) by hooking up batteries to the motor from the outside (with PCB off, duh).
3. Remove the top magnet: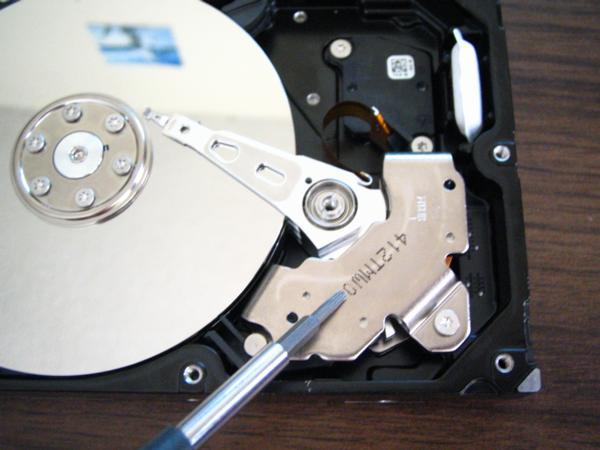 Question

: There is nothing wrong with moving the heads when the top magnet is removed, right?
So it'll look like this: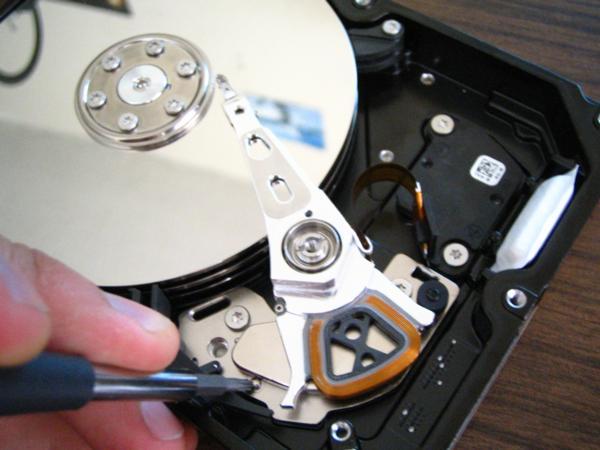 4. Put the pieces of paper onto the platters, so that heads will slide down onto them, hopefully preventing the heads from crashing onto each other.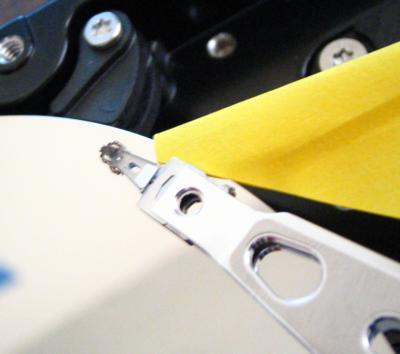 Question

: The smooth surface of post-it notes shouldn't damage the platters, right? Kinda like thinking this is fine: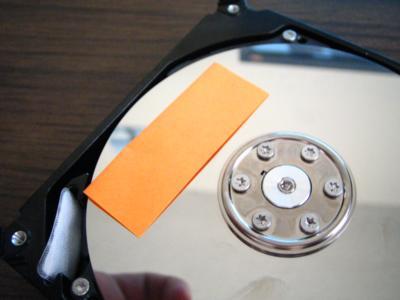 Question

: What if the platters are spinning?
5. After the heads have come off, I hope it will look something like this: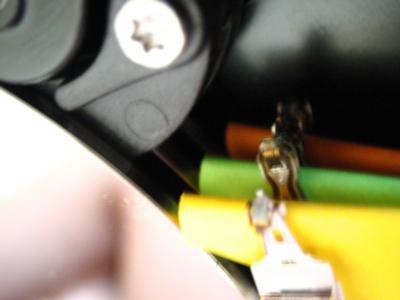 Now, these photos have been taken on a already messed up drive, so I wasn't being careful or anything, that's why the heads are already missing from the photos (didn't take effort for them to break off like that

)
But, when I just opened it and took the heads off, i noticed that they came off the platters like so:
Question

:From the photo above, it's evident that only the bottom two heads crash into each other when removed without anything padding them. Does this always happen? Why does this happen? Could it be enough to just separate just heads 5 and 6? I mean assuming that I don't shake, so that others never collide, is this theoretically possible?
Note: the last photo was taken when all the heads were still present, intact. i probably ruined them by taking them off non-spinning platters, though.
Please, any thoughts, comments, suggestions, success/failure stories, links, any information will be helpful

Still hopeful,
--Mac