Alt(R-TT) wrote:
A
new version of R-Studio
: a new data recovery kernel that improves data recovery speed and results, symlink recovery options in the Technician version, extended attributes and journals for HFS+, Ext3/4fs, and UFS, compressed files for HFS+. Plus more improvements and bugfixes.
First off, why are USERS, ProgramData, Documents, Desktop, Music, Pictures and Videos folder tagged as a symlink when they are not?
With version 8, which of the three options will just interpret a symlink as a shortcut file and just treat it as such? That is, the symlink for "Documents and Settings" should just copy the .lnk file as a .lnk file. Users is an actual folder, so it should copy the folder and its contents.
Attachment: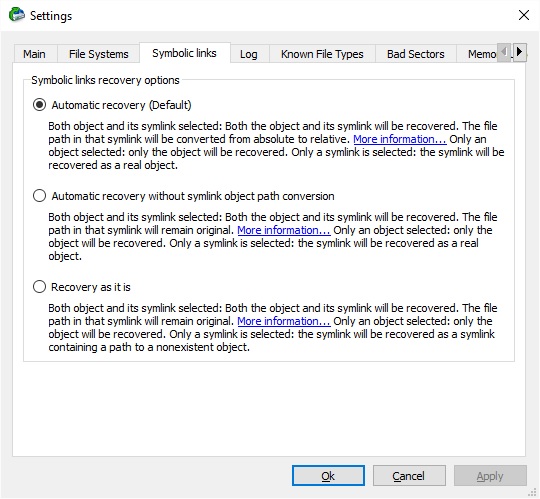 R-Studio-SymLink.jpg [ 95.18 KiB | Viewed 10072 times ]