Joined: August 16th, 2012, 4:57
Posts: 325
a client passed by my work shop with his HDD claiming that the hdd worked just fine the last week .

now it's not firing up .

drive not spinning at all , invistigated more on the PCB , and i had this romantic view ..
Attachments: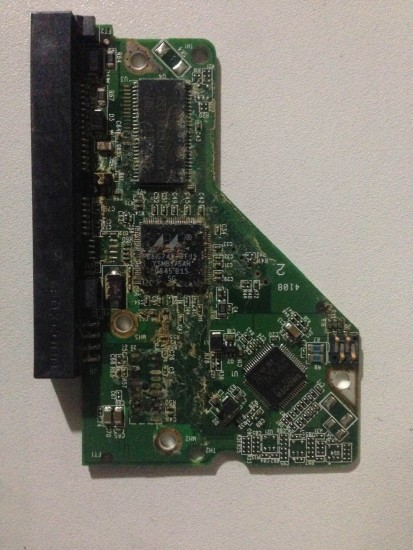 IMG_0682.JPG [ 245.13 KiB | Viewed 4660 times ]