..........
Attachment: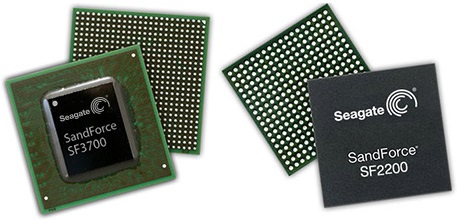 sf.jpg [ 41.55 KiB | Viewed 9216 times ]
Western Digital also acquired Virident that does enterprise flash storage, so will be interesting to see where it goes from here.
From a DR standpoint, being enterprise means that (hopefully) when the Sandforce controller goes belly-up, the DR is from backups.
If they start selling cheap consumer ones, then hopefully some bright spark can get some SF DR happening.
This is interesting, wonder how?:
"Along with the PCIe interface, enhanced, newer versions of SandForce's excellent wear-leveling, maintenance and error correction engines are on board here as well. In fact, the controller can now handle a full die-level failure in the Flash array and still maintain data integrity. "
I personally think a lot of people are underestimating the speed in which Flash based storage become the standard choice, SSD's or PCIe.
statements like "There's obviously a long way to go before HDDs will be completely put out to pasture" I think are flippant.
Seagate have also used other controllers, one I had not heard of very much at all, and haven't seen any cases for...Link-a-Media (LAMD), use in Seagate 600 SSD :
http://www.storagereview.com/seagate_600_ssd_review
getting back on topic, I don't think it is possible yet to judge which SSDs are more trouble-prone, or if they are indeed more prone to failure or not.