Joined: January 26th, 2020, 10:10
Posts: 3
Location: Poland
Hi,
My PM961 256GB disk from Samsung began to display strangely in the system
It lost serial number and firmware version. When I try to upload a new firmware I get a 2h error code, like on foto. Does anyone know what's going on?
Attachments: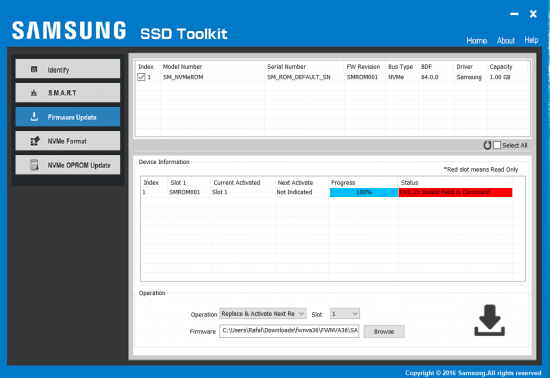 Adnotacja 2020-02-02 013726.png [ 74.29 KiB | Viewed 4223 times ]