I don't see it as a big deal, what are they going to do with it anyway?
My biggest actual concern regarding this gripe is that if there was something you didn't like about a service - any service -was it discussed with the business first before posting publicly?
There are many reasons for a service to not be 100% rated, and lots of these could be fixed with a follow up.
In this case there could be many reasons.
- business did not think they would want a broken drive back, just a simple, not discussed detail
- Drive is still in Lab and data was wanted to get back to client asap, a simple logistics thing
- drive has donor parts needed to be recovered
list goes on.
for me, this appears to be a success story, and should not be hastily tainted.
Attachment: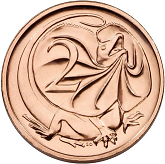 2c.png [ 60.95 KiB | Viewed 7063 times ]