Joined: July 6th, 2020, 15:07
Posts: 6
Location: Spain
Hi,
I'm trying to connect a read shell bga152 that I bounght to my Rt809 or Rusolut.
I've seen its connector (right it the picture) in shops as "pìc48" , and I expected two rows of pins, something like that picture at the left.
That's what I thought it was dip48.
So that connector at the right is what rests from a tsop48 adapter, what I tried to dismantle to obtain the conection board for my shell.
But I failed doing it.
where can I buy some connection panel like this, and whats it`s name??

Thanks!!!
Attachments: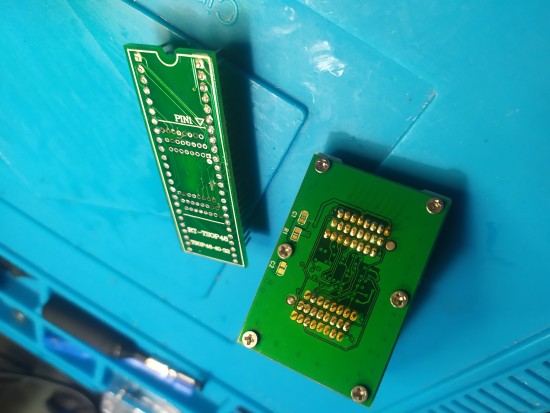 1637518349301.jpg [ 3.86 MiB | Viewed 435 times ]