During the identification process I have had several drives report abnormal information.
On occasion it reports something different each time I try.
Attachment: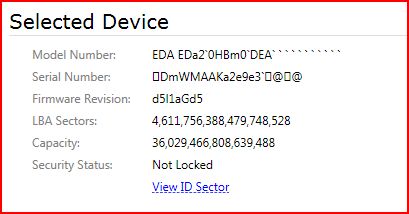 WD1200.JPG [ 25.75 KiB | Viewed 5037 times ]
I have similar drives and identical drives that show correct information.
Is there a known bug or a way to fix this?