Hi, these nearly always start with join by page. and have 1 or more join by blocks after.
Also, see how the LBN is repeated, but addresses are high and low on each LBN?
I haven't had a software license for a while, so I cant test and help people by following along anymore, but IIRC last time I had this it was due to Banks. The low address is Bank 0 and High is Bank 1 (see pic)
this is all from memory. so hopefully I am not leading you astray!
Attachment: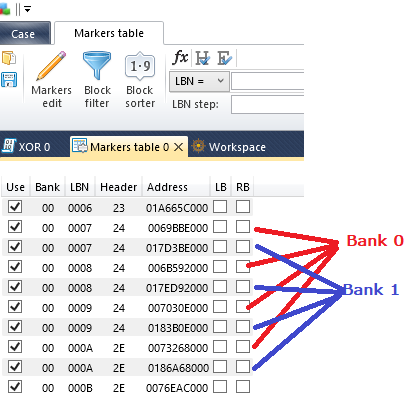 table.png [ 32.33 KiB | Viewed 7105 times ]