Joined: November 9th, 2022, 10:10
Posts: 1
Location: Netherlands
Hi guys, I'm having some problems with a USB drive.
It's a WD 2TB HDD in an external housing with it's own power supply.
For some reason I cannot get to LOW FORMAT it .
I downloaded this tool to see if I could just make the disk available agaan, no need to restore data just get it to work again and make the 2TB available.
I have attached tree screen shost, one of the init sccreen and the the quick format and the the low level, with after a few minutes tells me the disk has been disconnected and cannot continue.
BTWt the quick format only grabs about 29 MB ???
Attachments: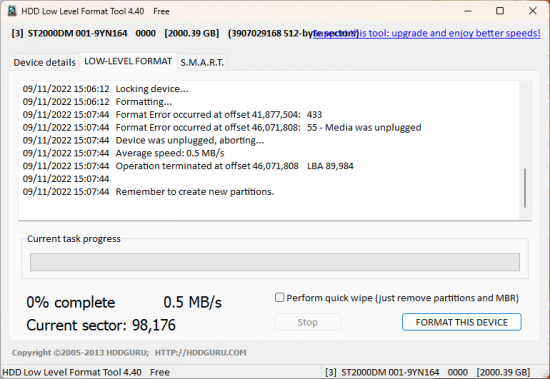 Untitled2.png [ 39.9 KiB | Viewed 4112 times ]
Untitled1.png [ 40.18 KiB | Viewed 4112 times ]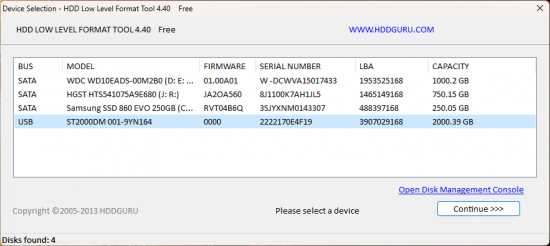 Untitled0.png [ 25.99 KiB | Viewed 4112 times ]